Sunday, March 13, 2005
*~*~*~*~*~*~*~*~*~*~*~*~*~*~
Sweet okashi during the NUS Jap studies alumni sado club performance.
This is yummy!!
Sado club in action~~~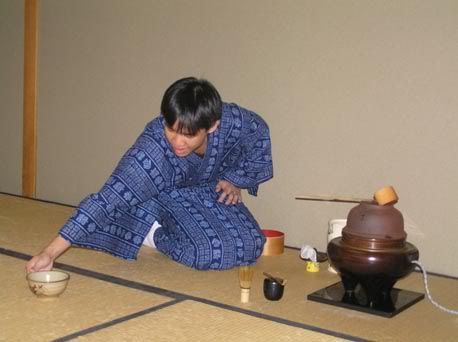 My junior... but i wasnt in sado club. think it really requires patience and the ceremony must be quiet...
Shhhhh..
I nearly throw the bowl onto the tatami. I cant stand quietness. But the performance was good although i dont really understand the explanations. The tea was taken with the okashi above and is really nice and thick.
That bowl she is holding.. I heard it cost 100 bucks. Should have taken it back after drinking hor~ hahahah.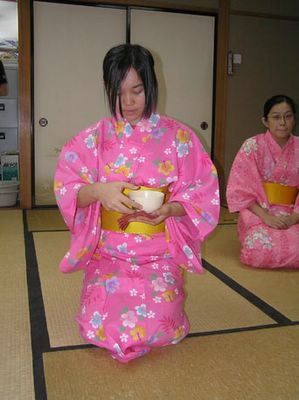 I also have a yutaka.. bought it in Japan when I went over for business trip. Think I only wore once and it cost me 300 plus. Every august or July, they will have a summer festival at a Japanese primary school. That is the chance to wear man.. alot of people will turn up in their yutaka to appreciate Japan culture..
Later than post pictures of my
Loot of the Week
!!
Kiyo 到此一游 @ 5:40 PM