Tuesday, February 22, 2005
*~*~*~*~*~*~*~*~*~*~*~*~*~*~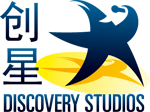 Something I saw in FP and read on the newspaper too. It is actually a studio that helps people to "cut albums". I think I am going to try it out soon. But the offer ends this end of feb! I guess i have no time to go down to tampines.. Think will have to wait till he goes back to aus.
After browsing throught their webbie, i may choose for the edited package without the makeover and stuff. What's the use of the
non-edited package
? What i feel is that the non-edited package will be just singing into the mike.
http://www.discoverystudios.net/
I bought something from Cory Cosmetics. It is mineral makeup. When will I stop buying? sigh.. hopefully i can find something good that wont cause me to have breakout. They uses minerals to get their foundation colour so it is natural and very suitable for acne-prone skin. Although i am not acne prone.. hee i am open to all sorts of testing...
http://www.corycosmetics.com/
Kiyo 到此一游 @ 8:35 PM