Saturday, January 15, 2005
*~*~*~*~*~*~*~*~*~*~*~*~*~*~
Ooo.. Next Monday is something I can look forward to
I actually kinda look forward to next monday on the 17th. As I will be going for facial at a new salon! heard many raves about the PTR facial over at cozycots so made myself an appointment. If you mention your refferal, the first trial facial is 50% off at 45 dollars only!What a good bargain. I still have 1 more facial with Karen. Think I wont sign up another package. No point paying so much and i feel that only her massages are good, extractions wise are done fast and not thorough.
Oh ya, met one of the podders yesterday to pass her the powder.. Per is really a sweet lady. She gave me a card to go for either an eyebrow trimming or makeover session with Stila.. hee very happy! cos my AVERINE foundation is running out and i wanted to try another brand. Heard that the STILA illuminating foundation is good.. Guess i will go for the makeup session! :)
Saw some of the studio pics some friends took for me last month. I think I like outdoor photoshoots better. Studio is kinda boring and looks plain. And I look plain fat and untoned in the pictures! (
Quit complaining! you just go to body combat once a week, how to be toned!?!?
) I can imagine my sister telling me this if I complained to her hahah. She's one gym fanatic.
eee.. I need to do more arm exercise and push ups..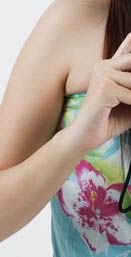 Me and Linda after some touchups using photoshop.. arms are thin again!
(cheater!)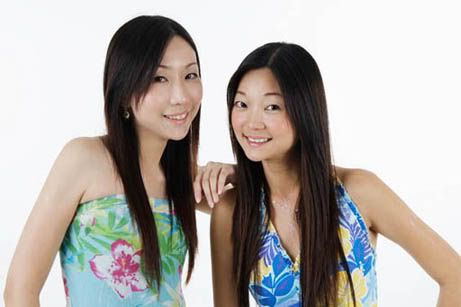 Kiyo 到此一游 @ 7:18 AM