Thursday, July 29, 2004
*~*~*~*~*~*~*~*~*~*~*~*~*~*~
Bday tomorrow
Havnt been updating this blog for so long.. No nice pictures, nothing! Was just too tired to blog. Too tired to type after I get back from work. Maybe tomorrow will have some nice pictures. Hee. Going on the 3rd outing with SFC members. Guess I will see some new faces. That's really great, can enjoy and talk over dinner and take pictures of course. :)
Bought a skirt just now at Bugis Junction. There is this new boutique called Liven something something, cant remember. It used to be Future State.. I think their clothes are not bad and the price.. was still okkkkkkkkk for my wallet. So, bought a pink skirt just now. Will wear tomorrow!
Saturday will be buying buying and more buying for me again. Will have to buy some papers, glue, cutters to make my own album. Have to try to be "artistic" once in a while.. hee hee.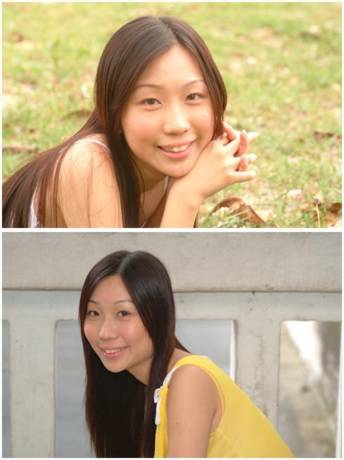 These pictures are taken by LS, another photographer.. nothing to post liao.. hope someone brings a camera tmr...
Kiyo 到此一游 @ 9:22 PM