Saturday, May 17, 2008
*~*~*~*~*
my new loots!
Hubby bought me this top which i really love. It's a pink crochet babydoll top but it's pretty expensive as the sales person said it is from Korea.
i got myself a cheap buy too for $12 or $15.. Cant really remember. It's actually a flowery skirt that you can match with tees or long tops and skinnies or jeans. =) CHeAP CHeAP GOoD GoOD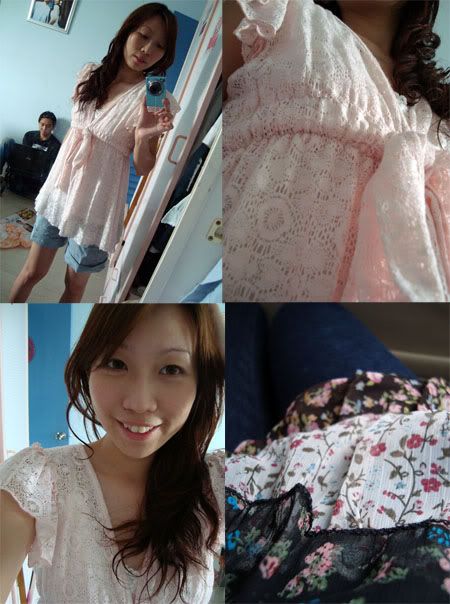 There will be alot of loots coming in this week. Our Babyliss Tongs and Joyce Shop stuff from Zen. Finally, i have some new clothes to wear.
And tomorrow at the charity fun fair, our theme is RED! All our volunteers (icecream girls) will turn up in red hot outfits *i hope* haha.. so that our icecream will sell out faster than we can imagine and we can have fun in the fun fair too.
Hope for good weather tomorrow! =D
Kiyo 到此一游 @ 8:20 AM