Tuesday, April 08, 2008
*~*~*~*~*

We are BACK!!

with a lot of fond memories, great photos (of sakuras of course, have alot to upload for the coming days.. and i'm gg to develop all the pictures and make it into a book) and 3 heavy suitcases... filled with... FOOD and cosmetics. =p
Really enjoyed ourselves to the max

No bags, no shoes, no clothes, no burberry blue label
So unlike me hor.. hahah
We just zoom past Shinjyuku, Harajyuku and Shibuya in practically 3 hours. Used to buy alot but not for me this time, only bought the usual stuff that i'm currently using. keke Kinda tired of the endless crowd and super expensive clothes. Darren doesnt appear to like shopping either and there were no chiobus for him to bio either. Kinda sad.. muahhaha

For the 4th time i've been to Japan, i have never set my foot on Ginza or Roppongi or even Omotesando. You may say i'm crazy, but i know there's nothing for me there! so that's why we didnt really do much shopping.. it's more or a hot spring, mountain, lakes, animals, seas and more hot springs and mountains tour. Conclusion is we both are hot spring lovers especially with that kind of weather.. simply SHIOK.

We spent ALOT on FOOD too.. come to think of it.


Back to our faithful departure day on 28th March 2008.
NWA flights have the WORSE timings.
We checked in at about 4.30AM.
faintz
But it's CHEAP. DIRT CHEAP i must say.
At 668 bucks including tax, one cannot complain too much about the lack of sleep. Anyway, i thought the flight was pretty okay. I was having super low expectations of the flight after hearing a few comments from friends. But the food was NOT BAD, we managed to watch a movie that we both had not watched before which was Enchanted. On our way back, there was "I am Legend" and some other movies..But the stewardesses were REALLY attitude. Very very very bad.
Anyway I cannot blame them too..
A Sleepy Man is an Angry Man.
A Sleepy Stewardess is an Angry Stewardess! so i forgive you for
tsk-ing
me and asking me with a rude tone and raised brow "yesssssssssss.. can i help u madammmm?" when i just wanted some water =(
We touched down at Narita!
The immigration queue was CRAZY. I believe it's the sakura season and it attracted alot of tourists. We only managed to check in at about 5pm at
House Ikebukuro
6000 Yen per night, no attached bath or toilet in room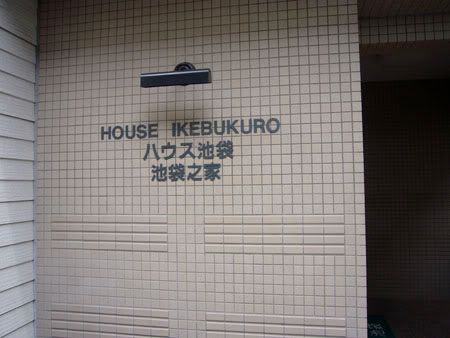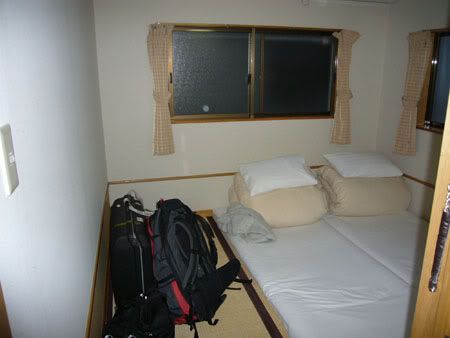 Affordable accomodation and very very clean and we were fortunate enough to get a room that is really near to the toilet. For budget travellers only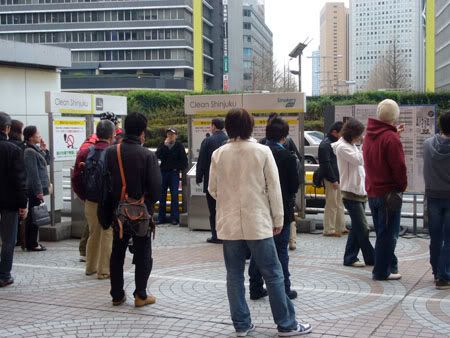 Darren's favourite corner... smoking corner outside the station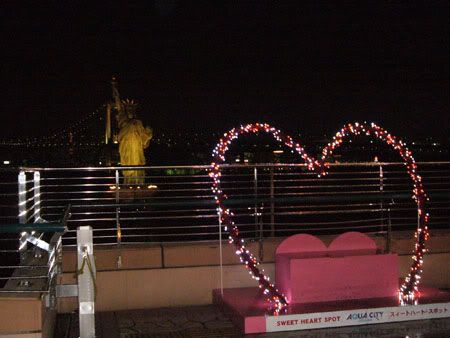 At odaiba.. very bad picture taken cos we were rushing off to meet okasan for dinner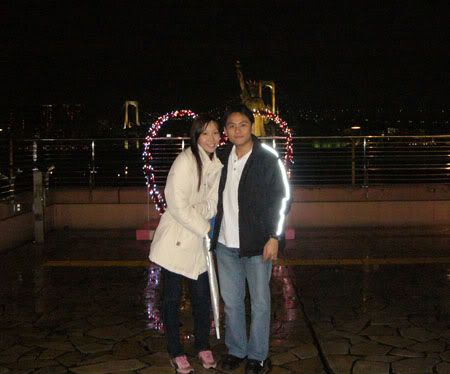 odaiba is really romantic..and okasan told us just last week, somebody just proposed in front of the heart shape lights. hee
We later went to find Okassan and Otosan at Odaiba. and they treated us to a yummilicious warm Sukiyaki meal! with kobe beef! slurpzz..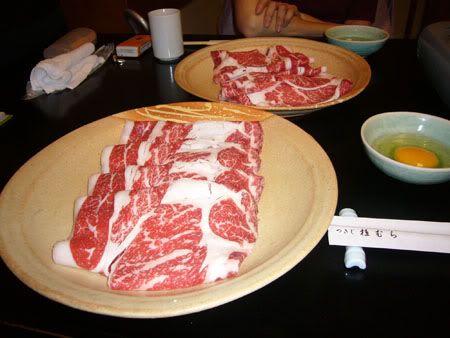 The weather was colder than we thought.. and even colder when it rains..Everyday i put on 3 pcs of clothing. Only on the last day did the weather got warmer and i could walk around with just a tee on.
Labels: Japan Honeymoon
Kiyo 到此一游 @ 1:29 PM