Monday, April 14, 2008
*~*~*~*~*

Still have 6 more days to update...Really looking forward to finish the updates so that i can start on my album making soon.
Missing Japan all this while!
The food and the fond memories of DisneySea...

Remember this?

~ Feb 26th Post ~

We went!!

It's really the season for hot springs.. Feels super SHIOK to soak in the hot water while the weather outside is like 12 degrees. Yunnesan is at Hakone and is very famous with Japanese tourists as well. They have 2 kinds of hot spring. One part is where you can wear your swimsuit and soak in all sorts of "flavoured" hot spring, the other is where you go TOTALLY NAKED and soak outdoors while admiring mountains and stuff. Needless to say, we chose the former instead of the latter although the admission ticket allows us to try both. =p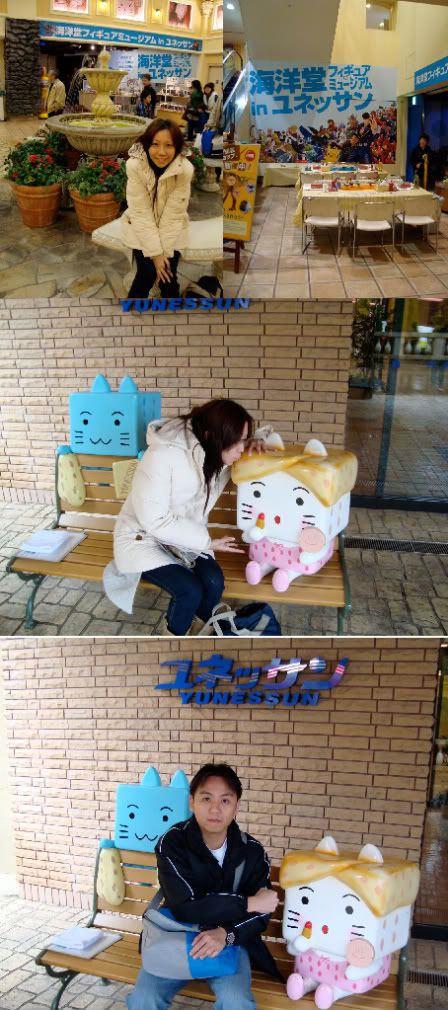 Darren and me were ultra excited as we have never seen such water theme parks before.
Despite it being a Monday, there was still a huge crowd.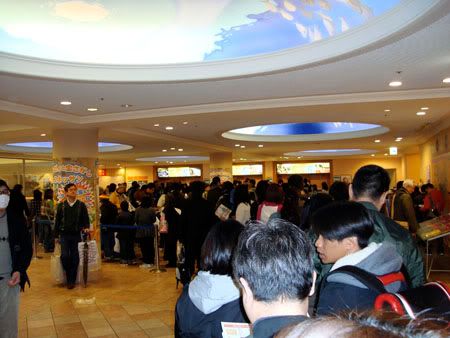 We were happily queueing up and suddenly a lady tapped my shoulder and asked me in Japanese how many people am I going into Yunnesan with. I told her I'm going in with my husband only and you know what? she gave me 2 free tickets!




we were surprised! a pleasant one! and repeatedly thanked her for her kindness. We saved 8000 yen! which translates to 112 dollars~ =D

She got the tickets for free too and had 2 extra to give out as those tickets were only valid on that day but I still think we are so so lucky as there were so many people there! why us?? I guess she must have heard us speaking mandarin and know that we are tourists thus giving us the tickets.. very very thankful =)

We are in.. =D



Our 1st stop was to queue up for this "Doctor Fish" thingy. We have this in Singapore too but since this is a free trial, why not? The feeling is really really itchy but quite interesting to look at hee hee.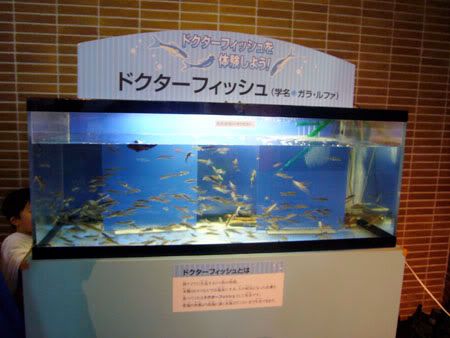 We had our photo taken and we bought it too.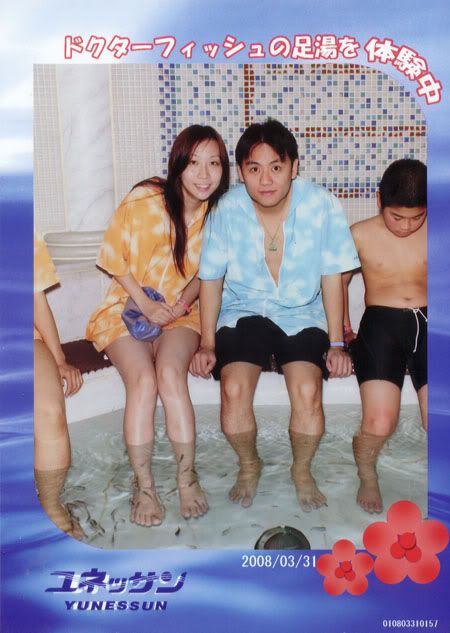 and we tried ALL the hot springs (be it coffee or green tea or sake hot spring) and tried twice for some of them too. Darren's favourite were Green Tea and Red Wine. The green tea hot spring is really green in colour and not just that, it smells of that too. Very very fragrant.




My favourite is green tea as well.. and....

CHOCOLATE!!




They had this hot spring for a limited time only.. I smelled of chocolate after that =p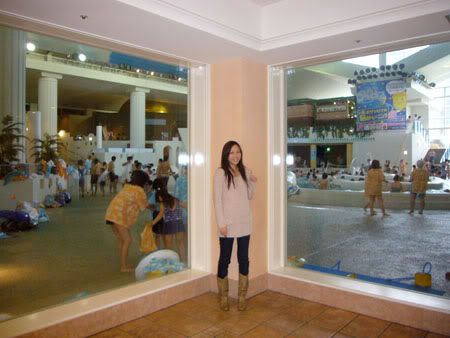 We went back to Tokyo and checked in Sakura Ikebukuro. It's nearer to the station compared to House Ikebukuro, and it's a decent business hotel with alot of Caucasians. They have free Internet access but only at the lobby which is a boo-boo.

We went to Shinjyuku at night for our dinner. Night view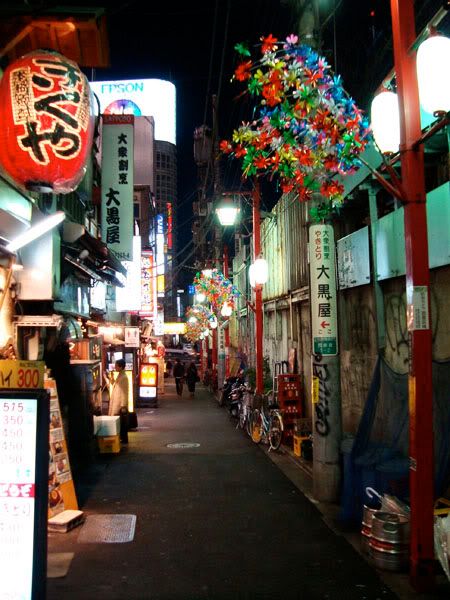 Finally. Darren's favourite place. Kabuki-cho! hahah (the "red light district" of tokyo)



He went inside one of those 5 storey dvd stores while i waited outside.. (yeah 5 storeys full of wat else? porn.. he only went inside to see nia lah.. to satisfy his curiosity)



We tried something different from the usual fare. Okonomiyaki!
See.. he was super high =p




We spend 2 hours eating dinner and after that it was back home to our tiny little hotel room at ikebukuro.



and lucky there was a waitress from China who can speak mandarin and gave us some good recommendations on the food.(there are actually many of them working part time in restaurants so it's pretty helpful if you don't know how to speak japanese!)
Labels: Japan Honeymoon
Kiyo 到此一游 @ 7:28 PM