Monday, February 04, 2008
*~*~*~*~*
CNY mood!
tis the season to celebrate being chinese with lots of angpow. (but not me)
this year.. no longer can i get ler. :(
anyway the mood is still good!
mum bought nice flowers to decorate the house.. lovely PINK hydrangeas!!
I had the blue ones for my AD bouquet keke.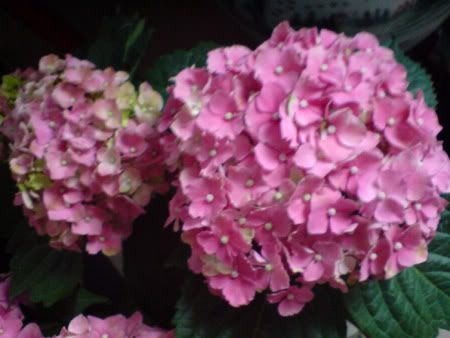 and what is better than home made pineapple tarts?
made by my mum-in-law..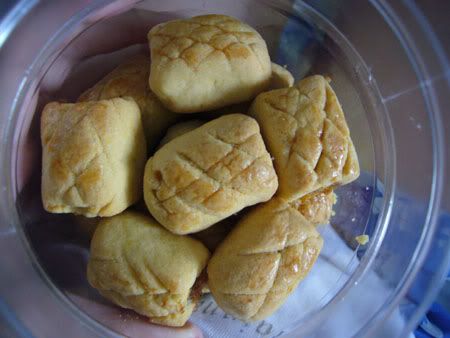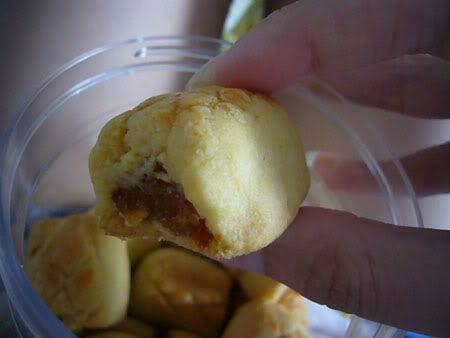 She's really good at the pias4, tarts and biscuits. =D
next time when i do have an oven of my own, i will try some baking of these and you all can order through my website, or
MAYBE
I can start a small online business (haha.. i hope, if my oven dont explode before that)
There's absolutely no work on Wednesday so officially tomorrow is the last working day before CNY!
Have a happy time feasting on the bak gua, pineapple tarts,. chocolates, egg roll and MORE!! *slurp*
Labels: Random Rants
Kiyo 到此一游 @ 9:01 PM