Monday, January 07, 2008
*~*~*~*~*
Banquet finally over!
Thanks all for the gifts and well wishes! Enjoyed myself thoroughly.. not sure about Darren as he was pretty sabo-ed =D More updates later.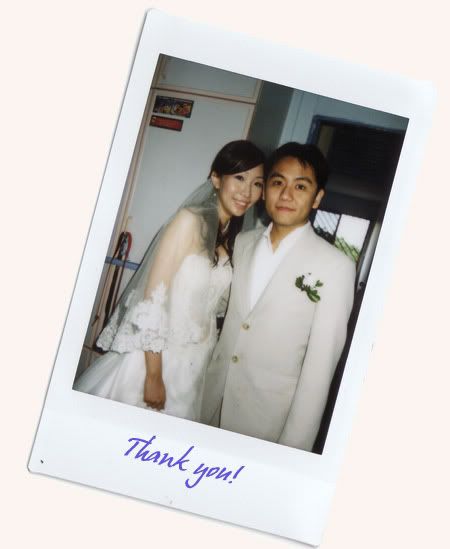 Our wedding photo montage
Taipei Wedding Photo Montage
click on the video to launch it =)
may have to wait 3 mins or so..
and our spree stuff arrived too!
the quality is good so please do wait a bit till i check the order and calculate the top ups before we meet k? Earliest will be Thursday evening.
Labels: Wedding
Kiyo 到此一游 @ 4:44 PM