Wednesday, August 01, 2007
*~*~*~*~*
i'm back!!
okay it was definitely a good rest.
The weather was great 80% of the time. =D only rained for a while when we were up there in cameron highlands. Heard from the tour guide that there was no sun for the few days before we reached there. we were kinda lucky!
The bus trip was alright.. very comfortable coach with tee bee and all
(let the photos do all the talking, it's really comfy!! with plenty of leg room. And if you press the buttons long enough, u can even lie almost flat watching the videos they have)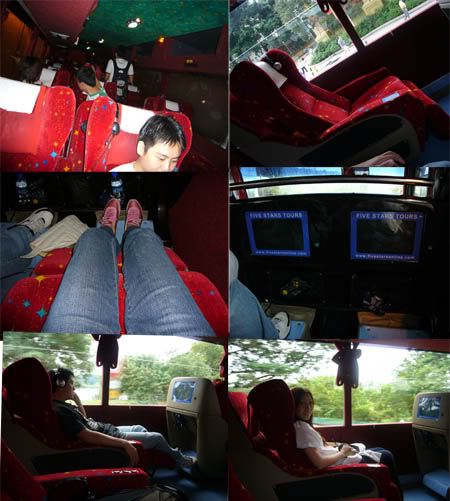 but on the way up to cameron highlands, there was a landslide. so scary. A big tree was uprooted and it fell and block the only road up to cameron along with alot of mud on the road.
quite scary.....
but a few people went to remove the thick tree trunk by cutting them up. After about 45 mins or so, we started to move again..
Reached!
our hotel. Not a very ideal place to stay. But I kinda like the location as it is very near the town area where there are alot of good food and you can get stuff very easily.
When we reach cameron, it was about 9am, we checked in and slept till the afternoon. It's all about sleeping and relaxing hee hee very shiok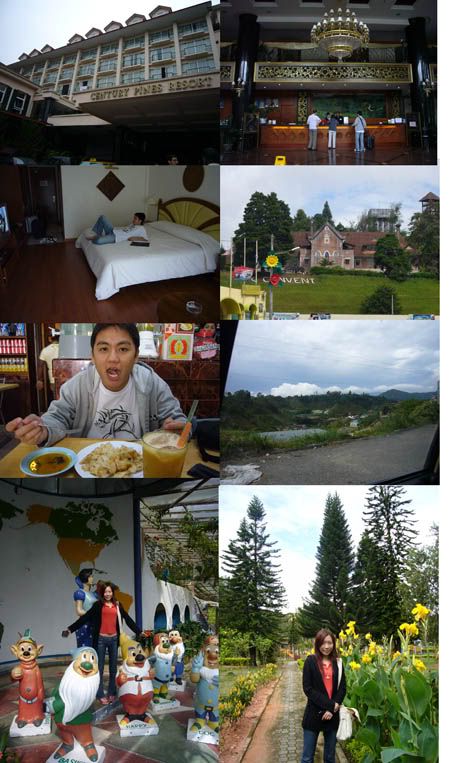 too tired to edit anymore pictures... upload next time...=)
National Day quickly come...
Labels: Travel Tales
Kiyo 到此一游 @ 11:00 PM