Thursday, February 02, 2006
*~*~*~*~*~*~*~*~*~*~*~*~*~*~
A very late Xmas Present..
It's REAAaalLi late. Just received it last week.. Went for my JC XmaS Gathering last Xmas and had a gift exchange session where each person made a wish and the SECRET PAL was supposed to get something in related to that. I went off early so I missed that part but they kept my pressie for me! Happy~
I really have no idea what to wish for and decided on Laughter And Joy.
This was what I got.
The box that contained what can give me Laughter & Joy.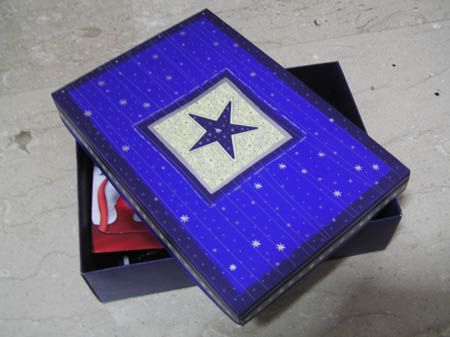 And the contents...
A book
... The Joy of Work: Dilbert's Guide to Finding Happiness at the Expense of Your Co-Workers
我是这种人吗? hee hee hee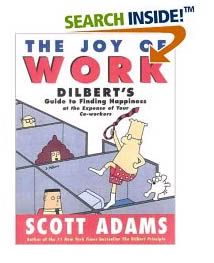 It's darn Crappy anyway. But hope to try some stunts written inside.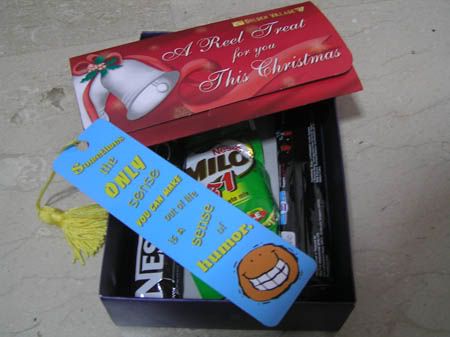 A pair of Golden Village tickets
! Woohoo~ Saved 9 bucks on a movie. Really made me happy.
Some milo bars and chocolates
, can eat while watching the movie. Even Happier =D and a nice cheery bookmark! so cute..
Really wu xim can...appreciated JunXiu's effort. Thanks!!
~~~~~~~~~
BALCONY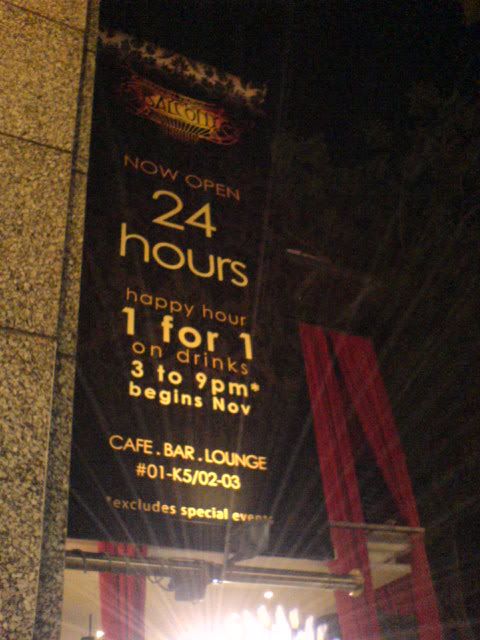 Josh : wat balcony? my house got wat...

Yeah, that was what he said when I told him Virginia and I are going to balcony to have a drink on Chu Er night. We decided to go to somewhere special, not the usual clubbing places, just to have a chat.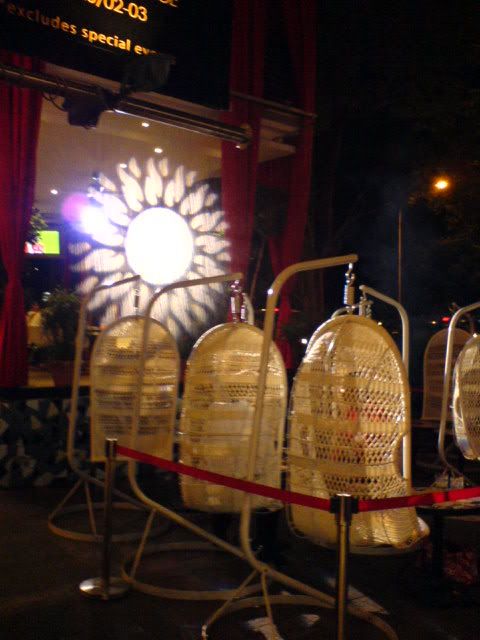 Some old-school swings in front of their dining area. I seriously wonder why would anybody want to sit there? The red barricades made it look more like a "hey-come-and-see-us!" kinda thing.
We were clad in White.. No, no dis is not a PAP event, and the theme wasnt White in the first place. We just COINCIDENTALLY turn up in white! Serious! Talk about telepathy. But never mind, we just perfectly blend into their sofas~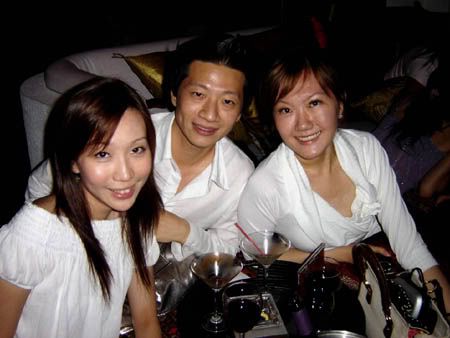 I lurve their calamaris~ best meal i have tasted.. dis is NOT calamaris horr.. i didnt take a picture of that. this was the Karrage chicken. Still prefer the Calamaris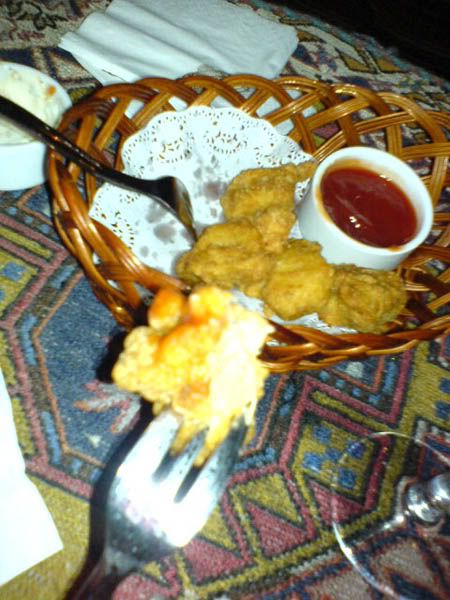 Virgie and I went back yesterday just to eat their calamaris but it so happened that there's no calamaris yesterday! argghh!!
I dont care. Dis Saturday I'm going again.
Kiyo 到此一游 @ 10:12 PM