Tuesday, January 03, 2006
*~*~*~*~*~*~*~*~*~*~*~*~*~*~
Holiday Mood with Holiday Look
Dont tell me it looks the same, it doesnt, cos I DONT feel the same! Dont tell me you prefer my previous hairdo cos I absolutely lurve my new one!
Dont tell me I look very lian cos I will ignore your comments!!
(or maybe delete them)

Have been spotting the same hairdo for years... my guy prefers long straight tresses so I usually keep them long and straight.
My hair style changes over the years...or maybe, no changes at all..
2002
.. i was still in short hair. Why did I look so happy in the torture chamber in HK? -_- siao~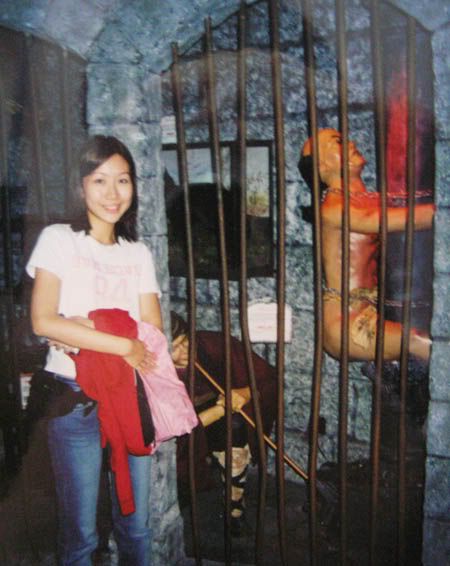 2003
...Long straight brown hair, my hair just grew to that length in a year odd..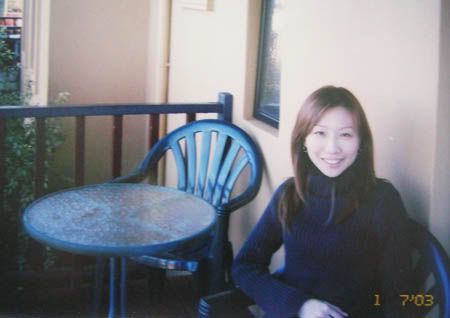 2004
...I decided to colour it darker cos I was changing jobs and going for interviews..dis was a very bad cut.. Totally hated it.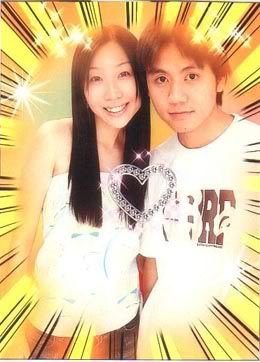 2005...
very long again!! too long in fact!!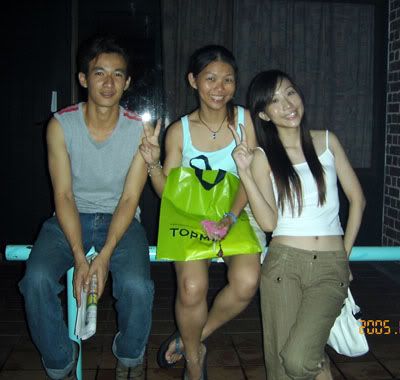 And dis was before the revamp in Xmas 2005, still straight..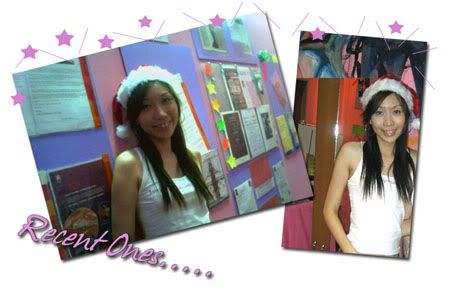 straight hair is for me but not straight cut with no layers at all. I used a free voucher during my birthday at some CHA PA LANG salon in orchard. (Yesh, orchard oso got CHA PA LANG salon hor..) wanted layer and V shape.. but the stylist insisted that V shape & layer is
not nice
and bent on cutting straight with reddish brown highlights for me... TSK*
That was 1/2 a year ago, didnt complain too much at that time cos they will grow back anyway and mine grows at a very fast rate.
After~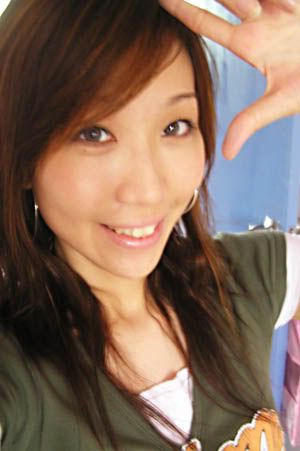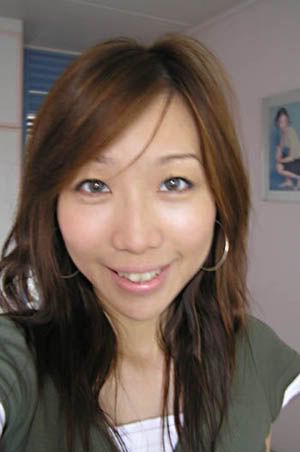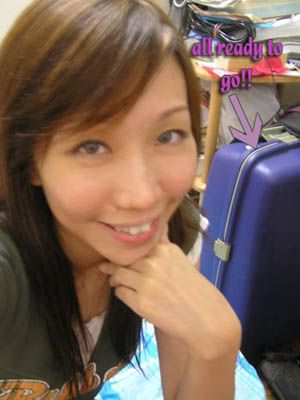 (Dat's darren's luggage... his mum was a little shocked that he's bringing such a big one over)
My head feels so light... sliced off at least 2 inches of my hair & lurvee the highlights now~
I simply heart Hair Art Cinderella's services. Always have to rave about it each time I get back. Have been religiously going for my regular hair treatment. But it's only after my recent visit, that I get to know they do have a website after all...
- Hair Art Cinderella -
I lurve this hairdo.. They will be opened on 初1 of CNY! Liked the way it is tucked neatly inside..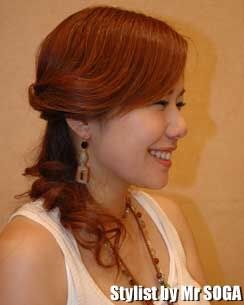 And accompanying my hairdo, I did a pre new year pampering facial trial at Bella Skin with my friend, xin. Tomorrow will be a Bella Skin review before i
DOINK
off to bangkok for birds nest, diluted sharksfin, seafood, tomyam soup and mango sticky RICE!!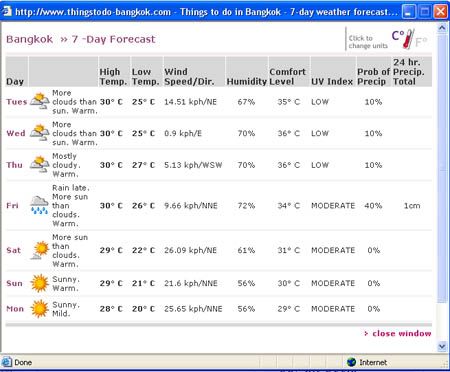 The weather looks pretty good except for Friday.. Anyway, Friday, we should be in indoors around MBK or maybe Siam Square.. haha
Kiyo 到此一游 @ 10:02 PM