Tuesday, December 06, 2005
*~*~*~*~*~*~*~*~*~*~*~*~*~*~
I need some Magic dis Christmas
Bought the Magic Bottle over the weekends... So what is the magic bottle..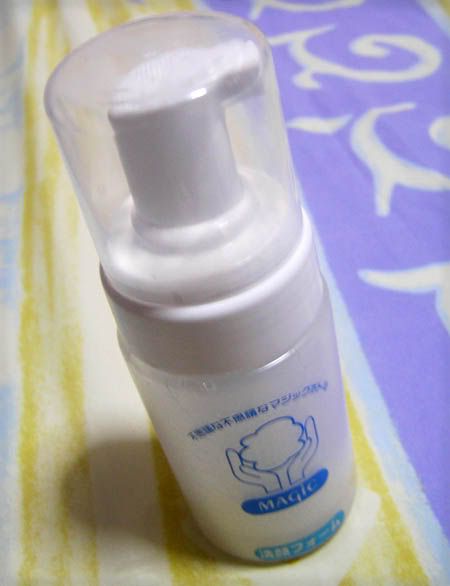 It looks like a normal bottle to everyone....
but it can produce this...What is this?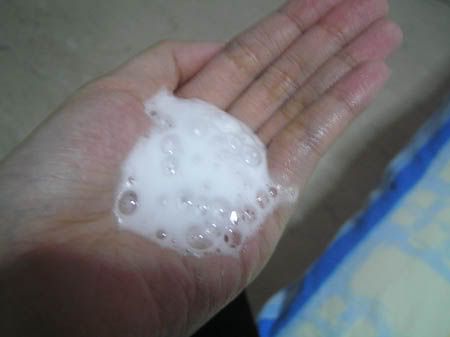 FOAM LA
.. than? my
chui nua
ar? chey~
Dis is a better picture of the foam it can produce.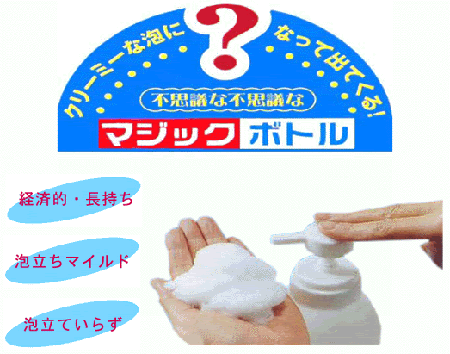 So.. it produces foam which means it's a....
FOAMING "MAGIC" BOTTLE!
-_-"!
Anyway, just pour in a little of your facial foam, hand wash, body wash and add 2~5 times of water in it.. and viola~ creamy foam!
Yeah yeah, you can make foam with ya hands oso wat right.. keke.. Yeah, I bought dis cos it was mentioned by 牛尔老师. YEAH it's dat 牛 again. Anyway, it's really quite useful and according to him, washing with foam is not as harsh as pouring the facial wash to your skin directly and soaping them from there. Dont know how true but I chose to believe him. Got dis at Far East, and the shop pasted one note saying... NIU ER LAO SHI QIE SHAO summore..
They sell mentholatum products for acne that is very HITO in Japan as well. Will try that the next time.
~~~~~~~~~~~~~~~
Think my gastric is acting up again...Feel so bloated, shall sleep early tonite.
Kiyo 到此一游 @ 8:55 PM