Friday, November 04, 2005
*~*~*~*~*~*~*~*~*~*~*~*~*~*~
I love colour correctors
The purple-blue one really works in brightening my under-eye area and I need lesser concealer or foundation now. You can use it on places where your skin looks dull and sallow to brighten them up. I'm lemming for chic choc, only available in Taiwan.. arrggh. Now I aspire to be a professional makeup artist like Kelvin. Spent my whole morning of Hari Raya clearing out my makeup stash and brushes. There's this thread in
- FP -
that podders post pictures of their makeup collection. They have ALOT of nice candy colours..I dont think I will post it there cos mine isnt a collection at all but it's still quite a handful..
My makeup stash...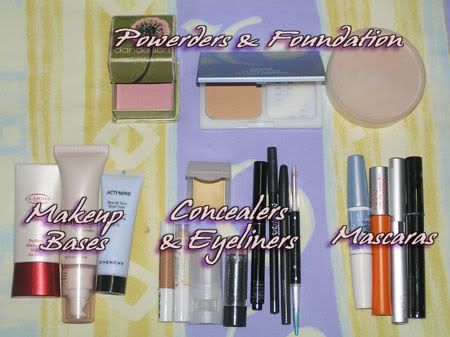 Yes, I use 3 mascaras..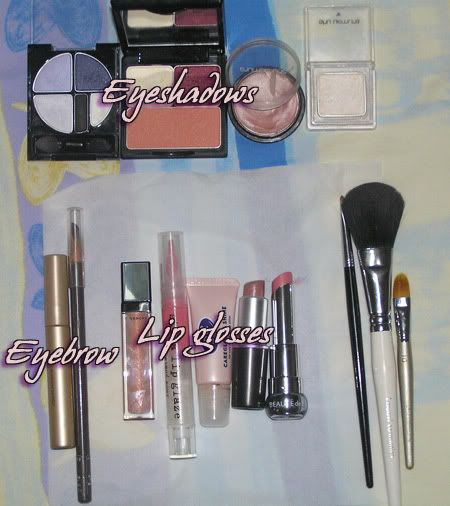 Okie.. IT'S A BORRRING COLLECTION~
The things that will complete my set of makeup are shading powder and highlighting powder..
Afternoon met gerald to buy bday pressie for Darren... Yeah. his birthday is coming soon on
13th November
but he wont be back so I will just celebrate a belated one with him. Curled up my hair
(no particular reason, cos i was so tired of my straight style, so decided to have something for a change)
Tada~
okie.. it's machiam like no curls.. -_- but at least it doesnt look flat. I have bugs bunny teeth.. =(
How do I look? Anyway, it's not that curly cos I didnt use tongs and I have kinda straight hair so it's a "neither here nor there" curls. Tsk tsk tsk.. 失敗しました~
xdd say I look like mamasan.. -__-
Anyway, such a coincidence, I found several like-minded friends too who tied their hair up in plaits/buns just to have curls..
From
- Steph -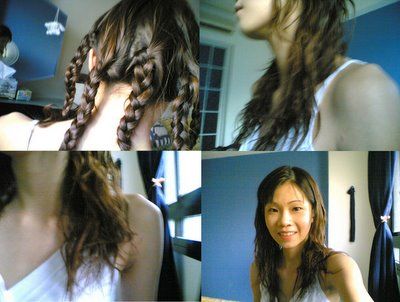 - Miffy -
did it too.. Didnt get her permission on posting her pics so go to her blog and see hee hee
See, curls are IN...
Okie.. so we went to Heeren and then to Plaza Sing wanting to catch the show Flight Plan. That stewpid gerald mixed up the location & timing and thus we couldnt catch
ANY
of the movies..GRRRRrrrr he said that i was whining n whining throughout the whole day complaining that I'm sleepy and insisted that I was PMS-ing
You think you can kill me with that "
bua gu you
" knife!? haha Next LIFE~
We had waffles at gelare~ i love the colours of the fruits.. berry berry nice...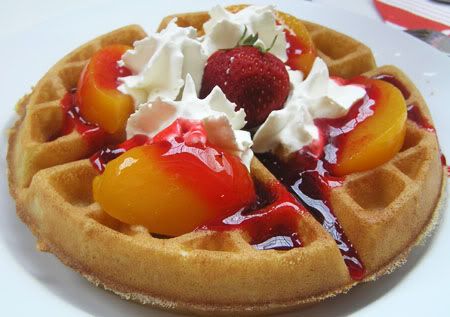 Kiyo 到此一游 @ 9:53 PM