Wednesday, November 02, 2005
*~*~*~*~*~*~*~*~*~*~*~*~*~*~
Had a lazy Deepavali ytd..
Slept in the afternoon before going out with mum for dinner. Havnt shopped with her for quite a long time. So we went to Marina Square to get some aircon.. ppm told me previously she cant find Waraku in Marina Square. I couldnt find it too!... at first. Walked several rounds and I just couldnt find it till I went back to their poster and it says that they are actually opposite Pan Pacific Hotel. So.. I thought they might be just outside.. So we exited at Carls' Junior, turned right and VOILA! it's there!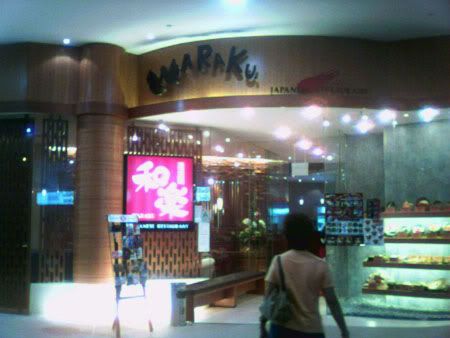 Wide selection...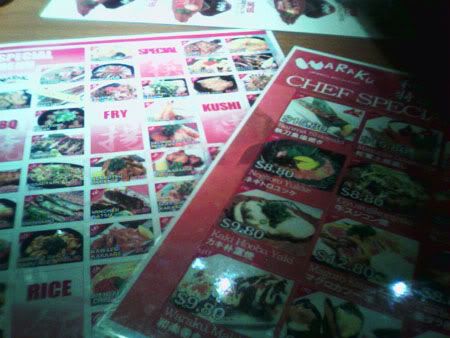 I still prefer the Starhub Center outlet though. There was one period of time when I went to the Starhub center outlet so often
(once a week I guess cos I was accumulating chops to redeam their voucher)
that their japanese manager could recognize me. Very friendly I must say.. but he has since returned to Japan.
The food I ordered! Cha soba, my
new
favourite food. yeah, why I said "new" cos I used to hate it. I think friends really influence each other. And Gerald was the one who influenced me I think. haha. It's pretty hot these days so I love the cold noodles.. yummy!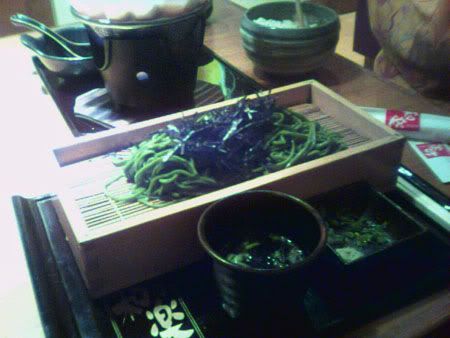 Me n Mum ordered Okonomiyaki and I drank the cola float. I can eat loads when I want to okie..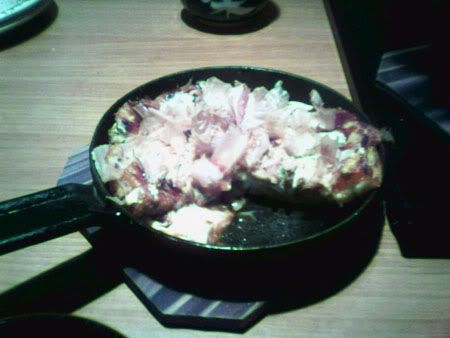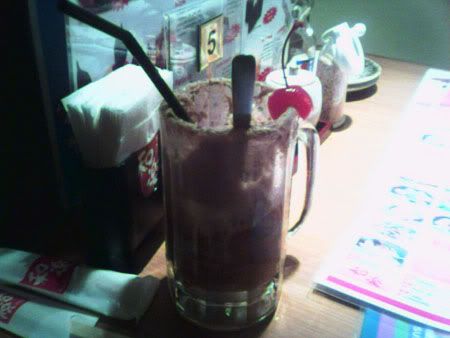 ~~~~~~~~~~~~~~~~~~~
Anyway, I'm darn happy today. Why? cos I'm always happy when I spend money. I was still very sian on why I cant find any clothes that I fancy in FEP. FEP seems really boring nowadays.. But I bought something today that I really wanted!
Tada!~
Makeup! Okie.. I can never have enough makeup. I always want more n more just to make myself look natural. -_- duh right!? Buy more makeup in order to look more natural.. hee hee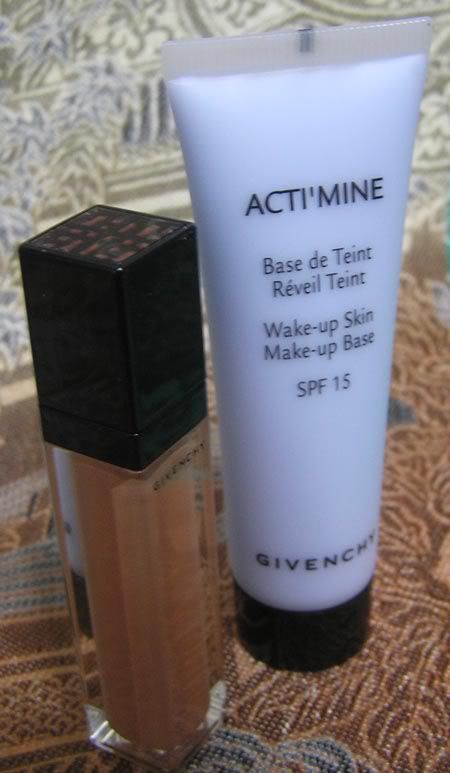 yeah~ pls WAKE UP my skin!
I saw this 2 weeks ago on 女人我最大, it was introduced by Kelvin as a skin brightening makeup base. When you use good makeup bases to enhance your features correctly, you will need less foundation and thus your makeup looks natural. Makes sense right? hhaha
(I'm so happi today that I'm talking gibberish)
Anyway, previously when I went down to their counter, their SAs told me they never heard of that product and 2 weeks later.. it's IN.
They gave me a mini brush set for their promotion Gift With Purchase. I cant bear to use them.. They look so cute~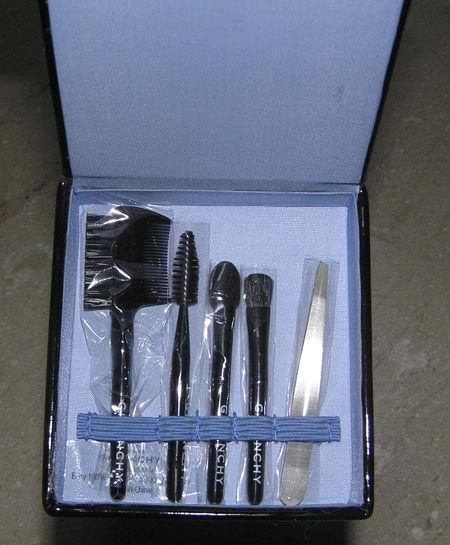 They gave me a makeup pouch too.. *happy**happy**happy*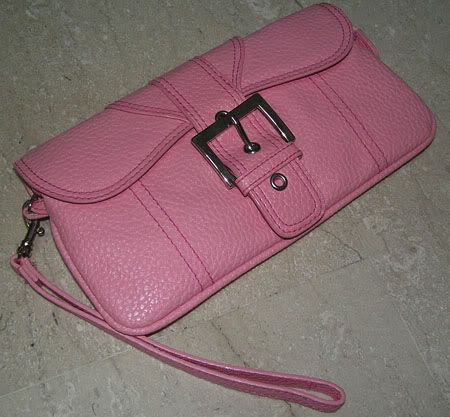 Yeah.. I sound like a child given chocolates and sweets.. =D
Kiyo 到此一游 @ 10:42 PM