Sunday, October 02, 2005
*~*~*~*~*~*~*~*~*~*~*~*~*~*~
Went to watch the Myth with Gerald yesterday. It was quite a refreshing and good story line and the Korean actress is really pretty. Love her skin! poreless! so smooth!..
Went to eat Carl's Junior after that. Gerald said that his friends said that they have damn good burgers..but I think after eating yesterday, I dont think I will be going back again. I only managed to finish 1/2 of the burger.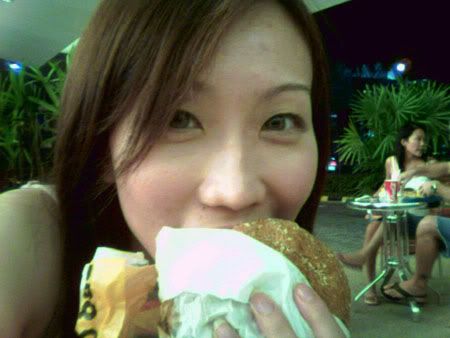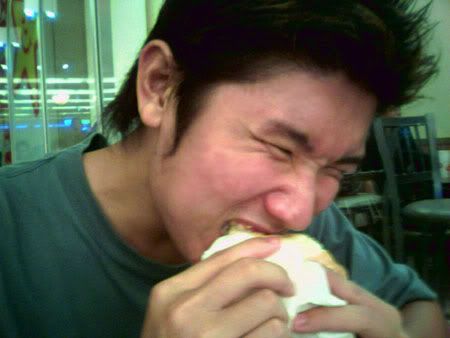 We looked like hungry ghosts.
Brought some Perth pictures for him to see and he said it was quite nice and taught me some photography tricks. I know he's trying to encourage me to take more pictures of other things more interesting than myself. I'm starting to love it as well..
Perth Revisited III (Saturday)
my neverending grandmother story..
Went to UWA to take some pictures. UWA is actually a very beautiful university. Alot of wedding couples like to take pictures there and we saw one pair in the morning as well. They have long limousines as bridal car. I only could take picture of part of the car though.
One thing I noticed about their pre wedding shoots which is rather different from bridal phototaking in Singapore. In Singapore, we normally see only about 4 people. Photographer, bride, groom and sometimes an assistant. Over there, their bridesmaid and bestmen follow them as well and they have a whole big gang of people for group pictures.. Is that the norm for Westerners? hm... But i think the pictures will definitely look better if your best friends are inside to share the joy with you. But IF your best friend is a Miss Universe or wat.. better dont call.. very stress ar like dat. hee hee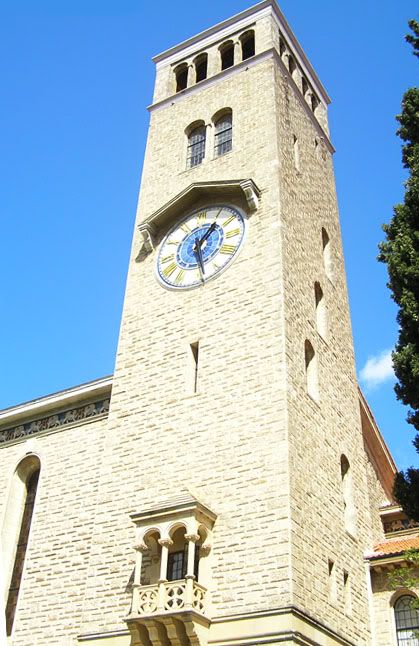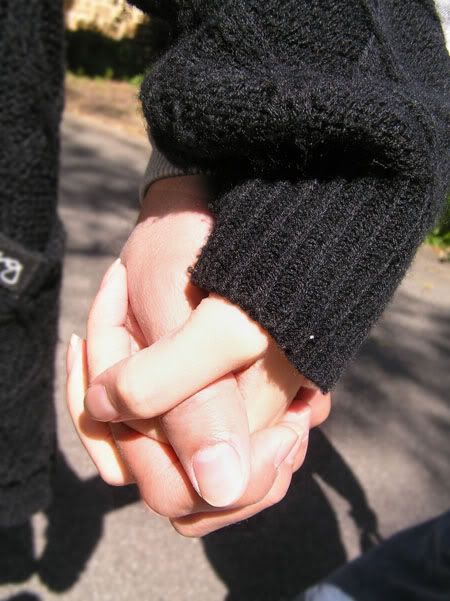 Went to Claremont for some shopping. didnt shoot anything or buy anything there cos some of the boutiques were super ex.. I was quite shocked at the price cos I didnt expect it to be so expensive. 499AUD for a top... arrrr
Swan River Brewery.
Spencer (my jc mate) first brought me to this place when I went over 2 years ago, he was studying there as well, same uni same hall with Darren. It was quite a nice place so I wanted to bring darren there too. Darren never been there... -_- ~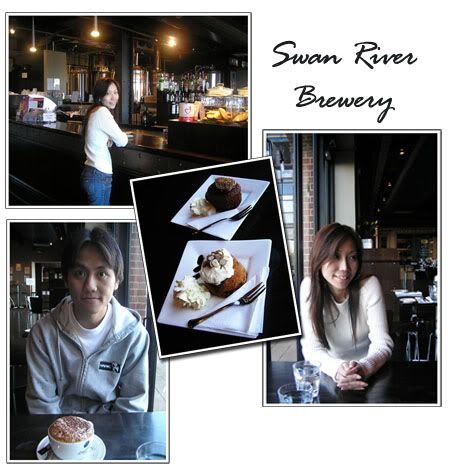 He looks a bit stunned.. dont noe why. hee hee We had some hot choc, coffee and muffins. They dont have cheeze cake. why!?!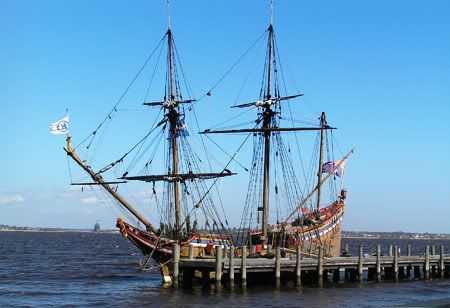 Love the view at Matilda Bay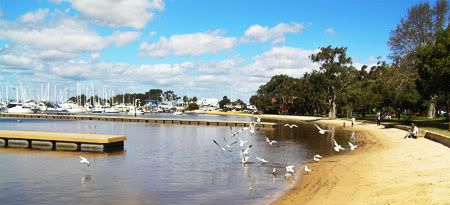 Went to Cottesloe beach to catch the sunset.
This was the 3rd pair of couple we saw taking pictures on Saturday. They were all wearing very little. Arnt they cold?? They were standing on the beach and I saw the photographer trying to get a nice angle so that the sunset will actually cast a shadow on the 2 lovebirds on the sand and he was bouncing from side to side to position them, so cute. I bet he must be cold too.
It's kinda cold at the beach so we decided to stay in the car. This was taken at about 6pm. We started waiting at about 5.15 pm.. than I decided to give up cos we nearly fell asleep in the car.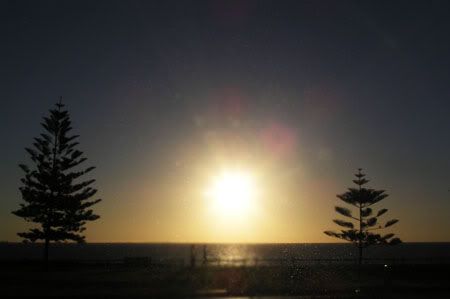 Quite blur =(
he was still saying if I want, we can go see sunset the next day again.. I gave him the about-to-faint look. Sunsets is one of the 'S' words that dont fascinate me. I prefer......Shopping. Sightseeing is not bad too. =D
At night.. we went to Church.
....
....
Not the Hallelujah kind.
It's The Church club.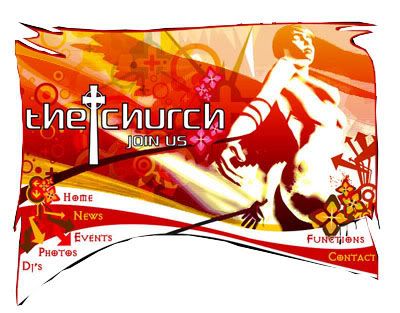 It was rather happening 2 years ago with many jude gals around, I remembered. Darren prefers to go to church cos many asians frequent there. Should have many 美女 and ano ne (japanese), that's what he and jon called them -_-. But on that faithful saturday night when we were expecting a crowd..there wasnt anybody there!! we even got some comfy seats at the side.. and began to play 終極密码.. -_- . My gawd. This game seems to haunt me whereever I go. Go sentosa, 终极密码, go australia, 終極密码.. everywhere 終極密码. haha next time somebody ask me to play zhong ji mi ma, i'm going to "zhong" his head. can we play 黑白猜 instead?
Tried some different drinks from Jon's recommendation too like cowboy and church's version of illusion. nice! =) The crowd started to come in about 1am but it took quite a while for them to get to the dance floor. hahah we were quite paiseh too..
-Photos-
Labels: Perth Revisted
Kiyo 到此一游 @ 7:25 PM