Saturday, September 10, 2005
*~*~*~*~*~*~*~*~*~*~*~*~*~*~
Went for a very last minute KTV session yesterday with winston and ppm. I got permission from Mum to go late night ktv
(not exactly late night though, I reached home at about 12.40am, earlier than the promised 1am).
We were supposed to meet at 9.30pm and knowing the 2 of them so well, I knew they would be late. I took my own sweet time watching 'nv ren wo zui da' while preparing to go out. I reached at 9.45pm and as expected, they werent there! But luckily, winston arrived at about 10pm. We spent the next hour 你看我,我看你..munching on the onion rings and "supposedly" crab stick,
(I didnt taste anything crab about it though)
and discussing how we shall deal with her if she fly us aeroplane, but luckily for her she didnt of course haha..
(otherwise she would have got it from the both of us!)
~~~~~~~~~~~~~~~~~~
Received an email

A digital flip book on Perth! and they seemed to be wearing really Thick clothings, turtlenecks and stuff which I dont have much..
How?!?
Buy again!?
but their shopping looks kinda good with brands like Sportsgirl, Valleygirl and 'dunnoe-still-got-wat' girl that is not available in Singapore. But I seriously think whether I will be able to fit into their adult sizes. And IF I have to get their clothes for teens, it's normally too short for me!
After flipping through that "book", I got really excited for my PERTH trip. It seems there are
GOOD
shopping after all! and a whole lot of places I never went previously. Think having brunch whilst overlooking the indian ocean at Cottlesloe. sounds so ROMANTIC~ I hope it wont be too cold though..This book came at the right time. Especially there is this harbourtown shopping outlet that sell brands direct for up to 60% less. I'm going to take loads of peektures and pawtoes haha
Perth, like you have never seen it before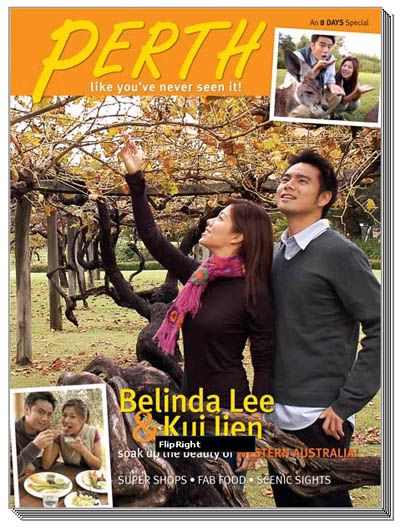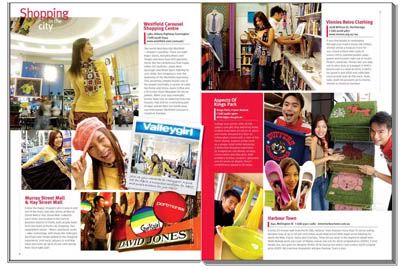 My mood is lifted up again.. I'm changing my itinerary.. hee hee
~~~~~~~~~~~~~~~
Went for the exotic dance after stopping for 2 weeks cos our schedule was a little clashed. I would have to miss another lesson when I go over to Perth and I wont be able to attend Joy's birthday party on the 23rd September. So take more peektures girls~
I wonder when can I graduate from the kitten series as I will be missing another lesson. Besides exotic dance, actually I'm seriously thinking of learning cooking as well...There's this new company that teaches HANDSON cooking classes at Liang Seah Street near by workplace. I have been wanting to find a handson cooking class for SOoooo long. I heard from some of my friends that Mrs Hosoi's cooking classes are good and she teaches japanese cuisine as well. But I'm still not very sure where are her classes held so maybe I will try this... and most importantly, they state in their
-website-
We cater especially to those without basic cooking experience
woohoo! that's sounds so much like ME
I'm going to sign up once I come back from Aus. Interested to learn herb dory with vegetables
yumm.
Kiyo 到此一游 @ 9:36 PM