Wednesday, August 10, 2005
*~*~*~*~*~*~*~*~*~*~*~*~*~*~
I've placed my order
from a taiwan auction site. Although cant make it to taiwan, still can shop there! I cant really type in chinese & I do not have the 南极星 or wat software. Used the IME but it was in simplified chinese and I dont understand why my microsoft outlook cannot support!? Type until
bin cheh cheh
can.. I ended up communicating with them in simple English while they reply in chinese. Transaction was made so easy using paypal. I hate going to banks to queue up for bank drafts and stuff, so paypal is really a useful tool!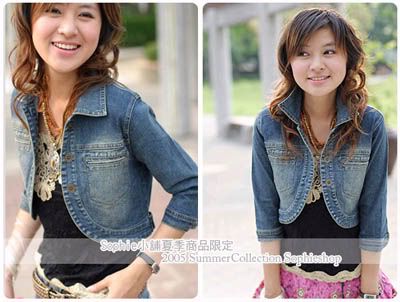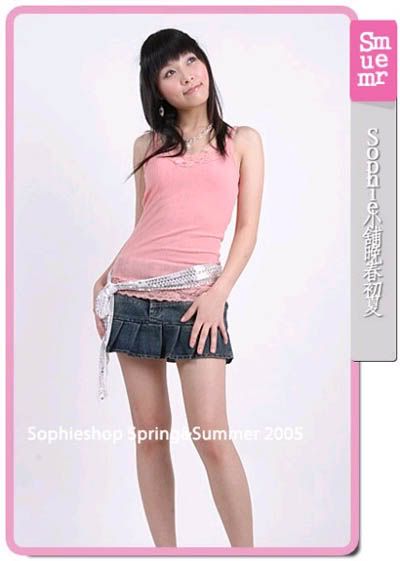 After calculating total cost + shipping and handling, each item cost only $19 bucks. If i've ordered more, they might cost cheaper but it seems like nobody said they wanted to order... so, I couldnt wait!.. STILL..it's damn cheap ritezz?
How I wish I can start a shop and go taiwan to source for goods, buy one set for myself, model in it and ask xdd to take pictures for me FOC
(ar bo treat him drink kopi n cheeze cake la haha)
, ask bt to help with the web stuff and voila.. an online shop!
*somebody slaps me*
Wake up!
I promise after this jacket, i will stop shopping and gear up for my trip!
(for more shopping keke)

I'm going to 夏祭り Summer Festival with xin on 20th August! Actually promised her long ago that i will go with her and I tried to find out about the tickets
(i think we need admission tickets)
Who's a member of Japanese Association??
- Japanese Festival -
I attended one of this matsuri when i was in uni and it was great fun. We danced the Japanese traditional dance called Bon-odori in circles in front of the stage and had a mini picnic there as well. That was YEARS ago..
Actually, tickets are sold on the day itself too but quite limited, so if i do get some tickets, I shall wear my
Y

U

K

A

T
A
!!
Oh shucks... I cant remember how to wear my yukata. I need practise again.
Shall practise this sunday. =D
- Link to wearing yukata -
- This is really detailed -
Kiyo 到此一游 @ 9:40 PM