Saturday, July 02, 2005
*~*~*~*~*~*~*~*~*~*~*~*~*~*~
Makan Mania...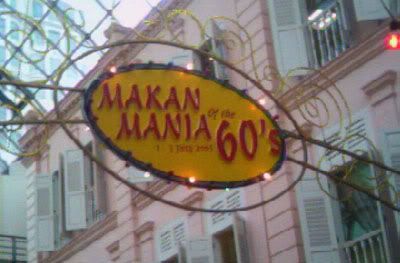 Went to the Makan Mania 60s style yesterday at Bugis. Woah, it was so crowded! and it was really nostalgic! We saw hopscotch, five stones, and even samsui women
(faked ones of course)
. There were chili crab, and alot of other stuff. So yesterday, darren and me bought samsui chicken from soup restaurant.. yeah they set up a stall there too. I heard alot about their samsui chicken but I didnt get to try it the other time I went to the soup restaurant as it was during the bird flu season. Yesterday was the first time. BAGUS! The makan fiesta is till tomorrow folks~
Okie.. these were the stuff that made me have sore throat.
717 Durian puff at Serangoon area!
Nice.. I WANT MORE.. but I cant :(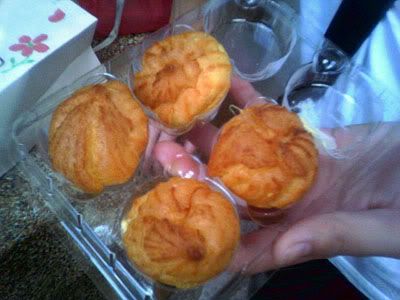 The Satay man...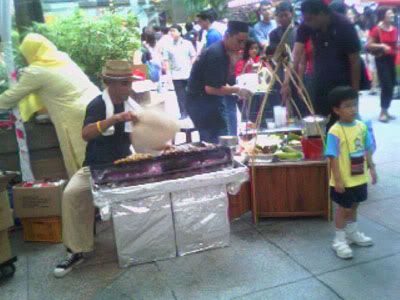 ~~~~~~~~~~~~~~~~~~~~`
Today was my first Saturday with Darren
So what did we do.. we went shopping! at FEP and got myself a pair of shoes. =D He was late for almost 1/2 an hour so I forced him to take neoprints with me plus loads of pictures using my mobile. Yesterday we went shopping too at bugis village. It was only 2 hours of shopping, he complained that he need to sit down and take a rest.. sigh..人老不中用了...哈哈
Darren doesnt like my eye makeup today.. he said I looked like a WITCH. hng!
& I know my face fat la.. no need to gek that pattern.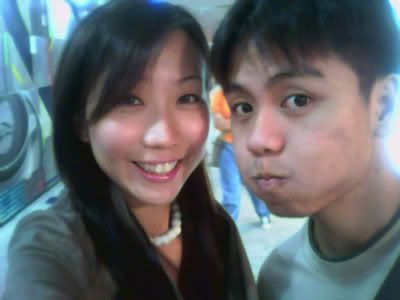 he's really quite nice to me.. he usually DIE DIE oso REFUSE to take pictures.. Today we took alot.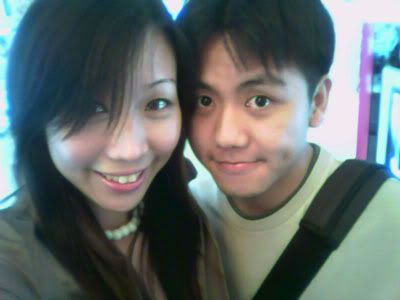 Oh yes.. I saw pinkshoefetish and her bf today walking towards far east plaza today... Didnt get to see them clearly cos i guess they were rushing for time.
Kiyo 到此一游 @ 11:25 PM